Recipes
Pork burgers with cheese curds and bacon
15 mins of preparation + 15 cooking time
6 servings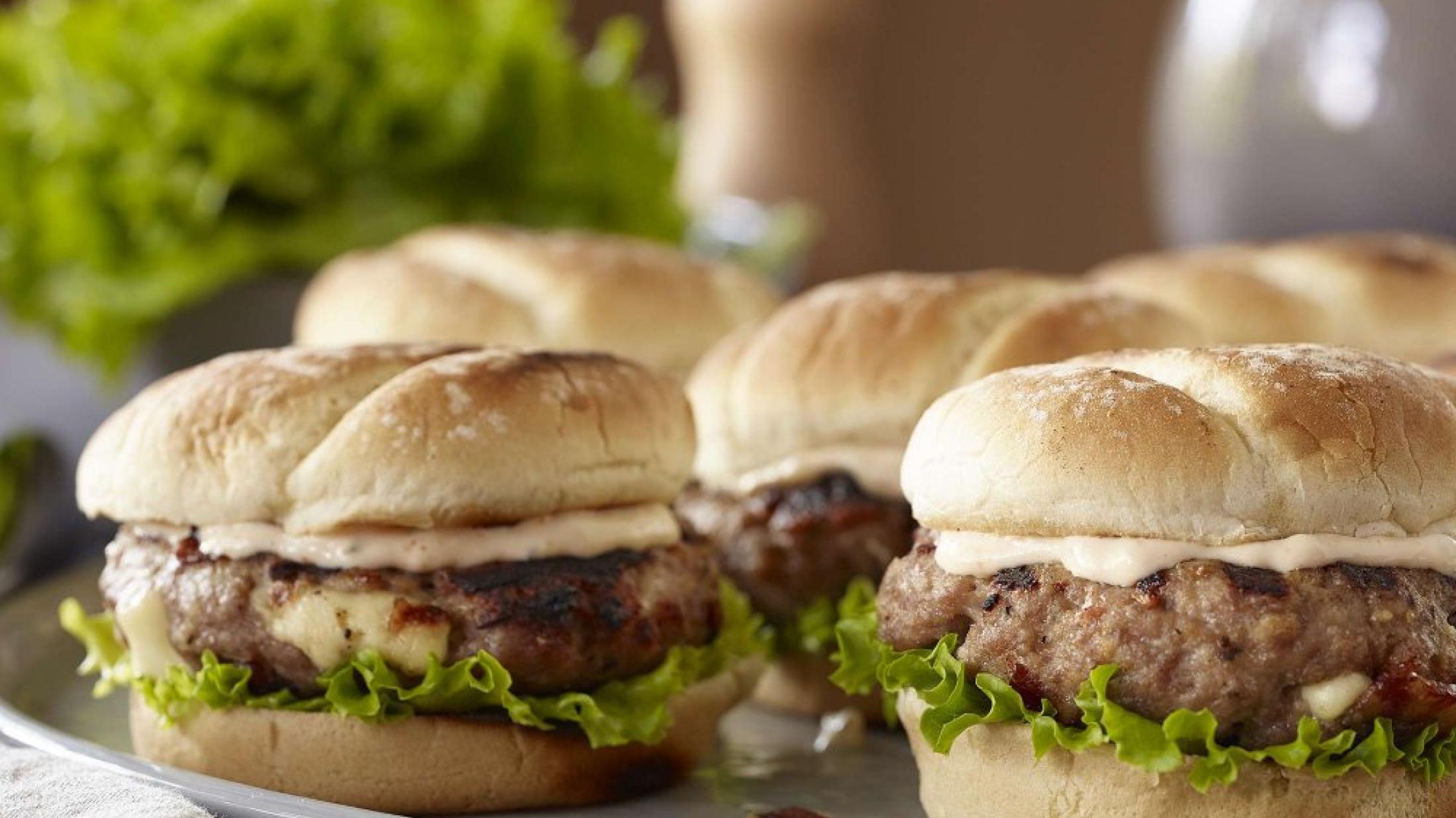 Ingredients
2 – 450 g (1 lb.) packages of duBreton Extra Lean Ground Pork
6 slices of duBreton Black Forest Bacon, cooked and chopped
125 mL (½ c.) of coarsely chopped cheese curds
125 mL (½ c.) of bread crumbs
15 mL (1 tbsp.) of steak seasoning
6 hamburger buns
6 lettuce leaves
Sweet and spicy sauce 
80 mL (⅓ c.) of mayonnaise
15 mL (1 tbsp.) of ketchup
30 mL (2 tbsp.) of relish
5–10 mL (1–2 tsp.) of sriracha sauce
Preparations
In a small bowl, mix the mayonnaise with the ketchup, relish and sriracha sauce. Set aside in refrigerator while preparing the burgers.
Preheat oven to 230°C (450°F).
In a large bowl, mix the ground pork with the bacon, cheese, bread crumbs and steak seasoning.
Form 6 burger patties and place on a baking sheet lined with parchment paper.
Bake for 15 minutes.
3 to 4 minutes before removing the burgers, place the buns in the oven to heat.
Garnish each bun with sauce, lettuce and a meat patty.
Barbecue
Preheat barbecue to medium-high heat and cook the patties for 5 to 6 minutes on each side. Heat the buns for 2 to 3 minutes.